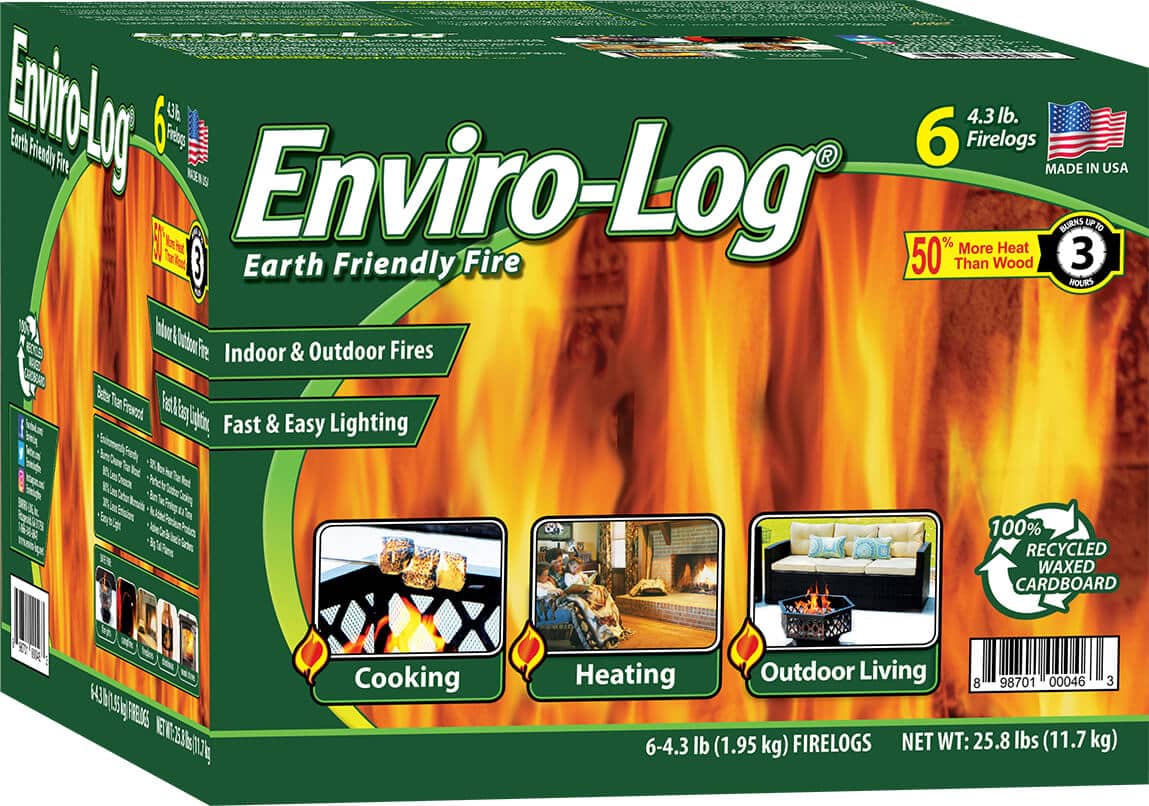 Shop Now
EnviroLog Firelogs are a quick and easy lighting alternative to firewood made of clean-burning materials. No firestarter or kindling is needed. Simply loosen the wrapper around the firelogs, place the firelog on the grate seam up, tear open the seam to expose the firelog and light the wrapper at both ends. EnviroLog Firelogs can be…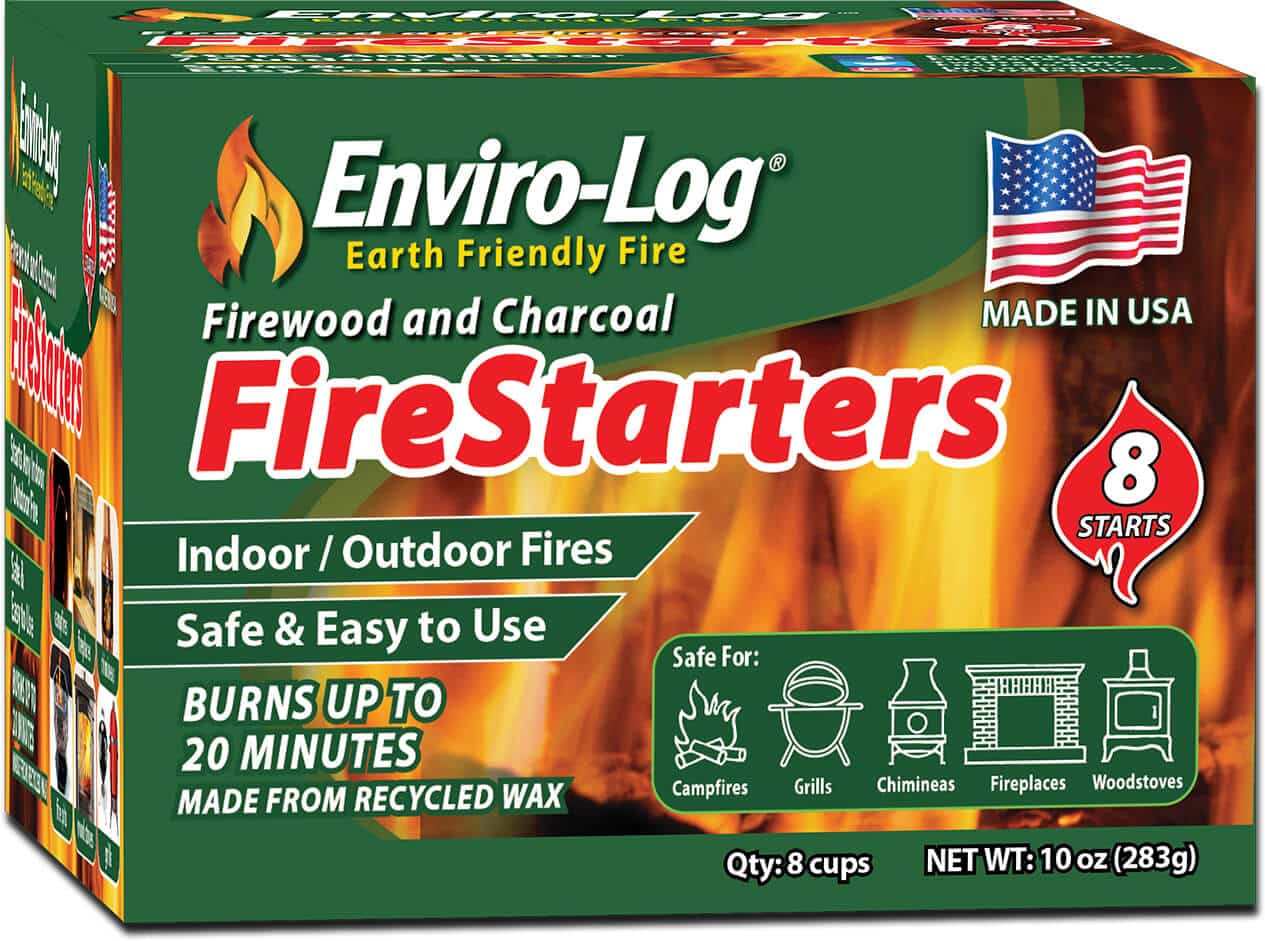 Shop Now
EnviroLog Firestarters and fire starter sticks are made from 100 percent recycled eco-friendly wax and offer an alternative to kindling, petroleum-based starter blocks, lighter fluids and ethanol-based gels.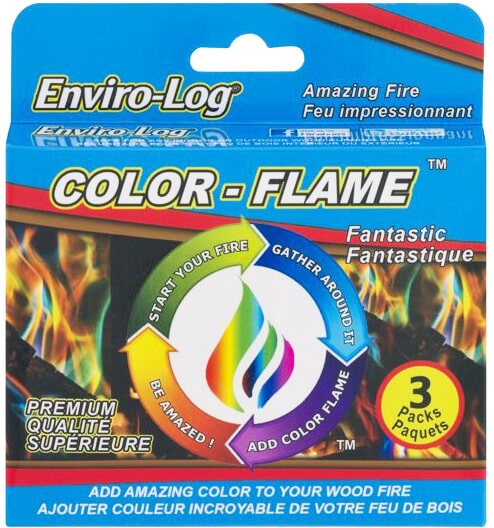 Shop Now
EnviroLog Color-Flame is a safe and simple way to add amazing color to your fires. EnviroLog Color Flame can be used indoors in a fireplace or woodstove, and outdoors in a firepit, chimenea or campsite. Simply toss one or two packets into an established firelog or wood fire and watch vibrant colors appear in the… Predictable burn time
Each EnviroLog Firelog burns up to 2.5 to 3 hours and you can burn two firelogs together for a bigger fire.

100% safe to cook over
Our fire starters and envirologs are 100% non-toxic and cook safe. Our firestarters are the easiest way to get your grill fired up.

Our firedogs produce a beautiful flame, and with the addition of our non toxic color flame product, you'll enjoy a rich variety of color.

Burns clean and bright
When compared to firewood, EnviroLog Firelogs burn cleaner, emitting 30 percent less greenhouse gases, 80 percent less carbon monoxide and 86 percent less creosote.

50% more heat per pound than wood
Cook-safe.
Fast starting. Clean burning.
Shop Now
Renewable, sustainable and environmentally friendly
EnviroLogs, also known as eco-logs or fire logs, are made from a combination of recycled materials, such as sawdust, wood shavings, and other biomass.
Read more
"
Love these logs in my fireplace and my fire pit!
The logs are easy to ignite, they burn evenly and not a lot of smoke like some other logs I have purchased. The popping is low and gives the effect of burning real wood I will definitely purchase these logs again!
Hardy
Verified Purchaser
"
These always burn so clean. We have small backyard get togethers in our neighborhood and these are always a star. Less smoke, less ash, less mess and better for the environment. Win.
Karyne
Verified Purchaser